Our Services
The pharmadocs GmbH & Co. KG is an internationally operating service provider for the pharmaceutical industry and specializes in the approval of human pharmaceuticals. We take over your projects starting with the planning, preparation and submission of regulatory approval documents up to the complete life cycle management. Only high-quality work results leave our premises. We cooperate closely with the respective authorities and always work in accordance with national and international laws, regulations and guidelines. Our aim is not only to approve the drugs, but also to optimise the documents and processes so that our customers can continue to work with their data in the best possible way in the future.

On an equal footing with the authorities
We do not see the requirements of the authorities as a foreign language, but bring the wishes of our partners into line with the requirements of the authorities.

High quality standard
With our quality management system, we permanently ensure fast and smooth project processing with high-quality results.

Satisfaction guarantee
We ensure that the approval of the health product complies with the legal regulations for a long time. The necessary documents are always handed over to the authorities properly and at the right time.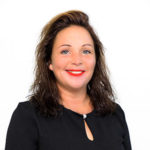 My team makes pharmadocs what it is – a purposeful and responsible company in which every employee contributes to success. And this is also reflected in the work we do for our partners.
news
From 09 February 2019, medicines subject to verification may only be released for sale or distribution if they have the new security features, on the one hand the unique identifier [...]
Downloads
You will find a compact overview of our services and their advantages in our company brochure.