Compact, individual, unique – the pharmadocs Date Finder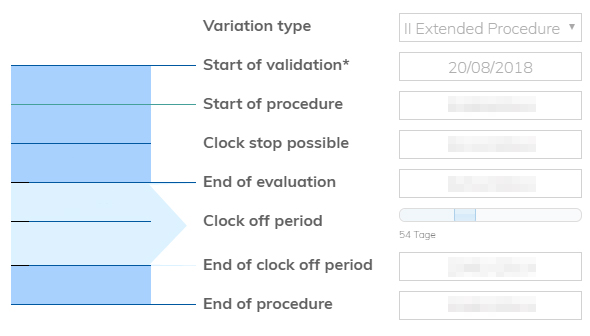 Preview: Calculate all deadlines easily with the pharmadocs Date Finder
Are you planning to submit a notification of change or renewal? Do you want a quick overview of when you have to register your product in the sunset register at the latest or when the sales period for your expired approval ends?
No problem: Use the exclusive pharmadocs deadline planner and get a quick and reliable overview of the upcoming deadlines.
The deadline planner can be individually adapted to your data: For example, simply enter the individual start date of your procedure and add further data, such as clock stops, if required. With a single click, the pharmadocs Date Finder not only calculates the end date of the respective process but also displays further deadlines in the course of the selected process.
Try the pharmadocs Date Finder!